Qarib Qarib Single could have easily be called Piku 2 and it would have made complete sense. Irrfan Khan is on yet another journey, only this time we see him traveling in trains and airplanes, along with his usual accomplice, the cab. This time he is on a journey with another moody and complicated woman, Jaya played by Parvathi.
The story begins when both our leads meet, thanks to a dating website. Yogi, played by Irrfan Khan and Jaya are middle-aged people, who have gone through their fair share of heartbreaks. Jaya is still getting over the loss of her husband while Yogi, who has had 3 very memorable relationships, is trying to be fourth time lucky. Like the very old and cliched saying, "journey is more important than the destination", the journey of the characters here is also particularly important.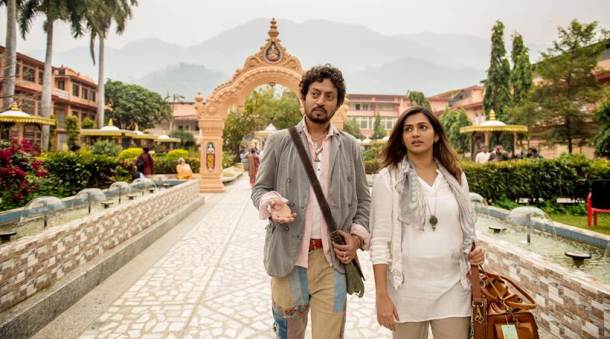 Yogi is a fun loving, lives every day as it comes kind of a person but you can feel underneath that person is a man who is under a lot of pain, presumably from the experiences of his relationships. His pain comes out in the form of shayaris and songs because as we have learned, "toote hue dil se hi sangeet nikalta hai".
Jaya, on the other hand, is a person who you can very clearly see is someone who does not appreciate change or is very reluctant to adapt to situations that are alien to her. Even when she's out on a date or trying to have a good time, you can witness that slight cringe on her face. She's uncomfortable, but she still tries. Upon seeing familiar faces, she hides so that they do not see her doing something new.
The journey of the two characters is fascinating. Since their struggle at the core is similar, on the outside they are two different people who want similar things in life and this is what makes this movie so special.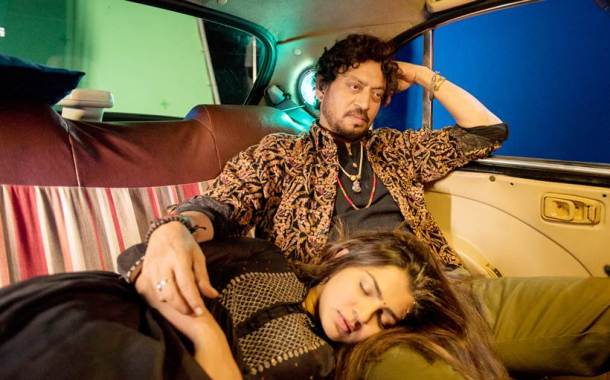 Irrfan Khan is an actor par excellence and you can see that is having the time of his life as he delivers great lines, one after the other with absolute ease and panache. Parvathi on the other tries really well and mostly gets it right. The movie worked for me because the characters felt real and the struggles they had to go through are relatable.
Director Tanuja Chandra keeps the mood of the movie light, as most movies of this genre are. The best part is that the movie does not arrive at a conclusion i.e. the destination and focuses on the journey, which makes it such a good watch.
Qarib Qarib Single is one journey that you should definitely embark on.
3.5 stars